News
Experiment in Alsace and Lorraine?
December 2014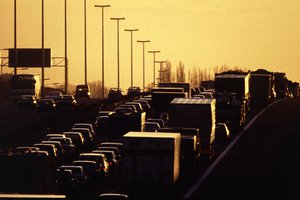 "During a visit to Lorraine on 24 November, the French President, François Hollande, proposed an 'experiment' with the carbon tax in Alsace and Lorraine, two regions that are in favour of the measure, which has been abandoned at national level.
'I know what these two regions have to put up with with the heavy goods traffic from abroad. There is therefore a discussion […]. An experiment can be envisaged if their elected representatives decide they want it and if it is compatible with our European commitments'. […]
The experiment with the carbon tax could therefore start in the East of France, where it has long been called for. Faced with additional North-South traffic passing through it after the introduction of a similar tax in neighbouring Germany, Alsace argued as early as 2005 for an experiment with a tax on heavy goods vehicles on its territory."
Sources: Localtis, Républicain lorrain and Est républicain.
Back to list