News
Study for the EIB - Identifying cross-border investment projects in Europe
October 2019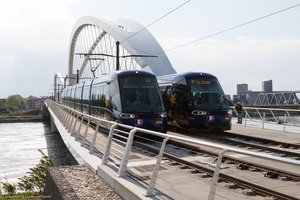 Between November 2018 and July 2019, the MOT and CESCI (the Central European Service for Cross-Border Initiatives) collaborated on producing a study for the European Investment Bank and its European Investment Advisory Hub.
Due to the greater emphasis on cross-border cooperation in the European agenda, one of the European Investment Advisory Hub's priorities, as set out by regulation Invest EU, is to contribute to more integrated development of cross-border regions.
Within the framework of this study, which is entitled "Cross-border investment and economic development projects – Needs, tools, obstacles", the MOT and CESCI were tasked with identifying cross-border investments and emerging economic development projects, and analysing these projects in terms of their maturity and soundness, with the focus on clusters of multi-sector and integrated projects capable of overcoming common challenges in a cross-border territory.

By approaching a large number of project developers on a diverse range of European borders, the MOT and CESCI were able to identify their specific needs and select a list of cross-border projects or clusters of projects potentially eligible to receive customised support aimed at enhancing their degree of maturity.

In the final phase of the exercise, the MOT and CESCI identified eight measures to help increase the number of cross-border investment and economic development projects in Europe, and adapt the European Investment Bank's technical and financial assistance to the specificities of these projects.
Back to list