News
"Public inquiries and local democracy"
January 2021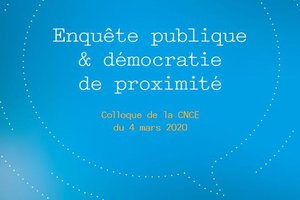 Proceedings of the conference of the Compagnie Nationale des Commissaires Enquêteurs* (CNCE) of 4 March 2020.This event was an opportunity to take stock and to set out a number of observations regarding the future of public inquiry procedures in France, the timeframes of which have recently been reduced.
More generally, it focused on all of the forms of public participation that are being developed and that strengthen to local democracy. The MOT made a contribution to a session that looked at the forms of public participation used by our European neighbours. Close links between the cross-border dimension and public inquiries were highlighted.
* National Company of Inquiry Commissioners.
https://www.cnce.fr/consulter-document/26
Access all of the publications on cross-border cooperation listed in the MOT's documentary portal [In French].


Back to list