News
Editorial by Yves Le Breton, Director-General of the National Agency for Territorial Cohesion (ANCT, France)
May 2020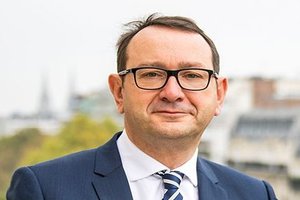 The National Agency for Territorial Cohesion, which was created out of the merger of the CGET, the EPARECA and the Digital Agency, was founded on 1 January 2020. Its name well encapsulates its purpose – which is to strengthen territorial cohesion and combat social division. To do this, the ANCT supports local elected representatives in the implementation of their projects, adapting to the needs on the ground.
It offers to all of France's territorial authorities, whether rural, urban or in mountainous, coastal or border areas, a range of services including the provision of technical assistance tailored to their projects, support of national programmes, and territorial contracts between the ANCT and territorial authorities to ensure implementation of their development strategies. Day-to-day, the Agency's territorial delegate, i.e. the Prefect, will be the primary contact person on the ground. Regarding cross-border territories in particular, the Prefect Christian Rock has been tasked with developing the procedures and conditions for the mobilisation and governance of support facilities for players in border territories, and looking at the interaction between the Agency and its territorial delegates.

The Covid-19 health crisis has demonstrated our territories' interdependence, which demands joint actions and efforts at all levels. In this context, the ANCT is mobilising, in close coordination with the regions and managing authorities, in order to optimise the use made of European funding to tackle the Covid crisis. This follows on from the launch by the European Commission of a Coronavirus Response Investment Initiative (CRII) in order to utilise European funding available from the 2014-2020 period to step up our collective response capacity. In parallel, the preparation of European programmes for 2021-2027 is continuing, with the aim of contributing to the post-Covid recovery. This has become our priority for action in the territories.


Back to list