News
Editorial of Sylvie Labadens, Vice-President of the Nord Department responsible for International and European Relations
July 2018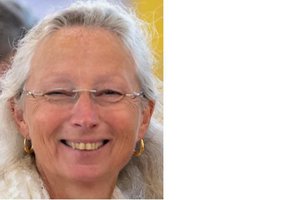 "Sharing a 350km-long border with Belgium, the position of the Nord Department naturally places it within a huge cross-border Franco-Belgian region.
As a consequence, for nearly 30 years the Nord Department has cooperated in many areas with the neighbouring Belgian territories, particularly the Provinces of Western Flanders and Hainaut.
Today, our ambition is to go further in the creation of a genuine shared cross-border space, facilitating exchanges and collaboration between Nord Department and Belgian players, and in which the region's inhabitants cross the border regularly to work, study, go shopping, receive medical treatment, discover the cultural and touristic assets of their neighbours, and so on.
In line with this desire to strengthen cross-border cooperation, on 13 November 2017 the Nord Department approved an operational strategy that includes a "cross-border reflex" in each of its major areas of competence: employment, young people, the elderly, disability, healthcare, the environment, rural affairs, highways, services to the public, culture and tourism, etc.
Engaging directly with local realities, cross-border action enables civil society and citizens to experience the concrete benefits of Europe – a challenge that resonates particularly strongly in the Nord, with its tradition of solidarity and openness to Europe."
Read the article: "The Nord Department: a cross-border strategy that translates into concrete projects"
Back to list