News
Editorial by Sylvain Waserman, Member of Parliament for the Bas-Rhin, Vice-President of the French National Assembly, and Christophe Arend, Member of Parliament for Moselle
May 2021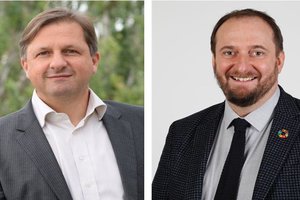 Since 2018, the advances in Franco-German relations are major: the signing of the Aachen Treaty, the creation of the Franco-German Committee on Cross-border Cooperation (CCT) and the Franco-German Parliamentary Assembly. These democratic innovations, a first in Europe, are enabling us to identify territorial dissonances and to take action to harmonise our national legal frameworks.
After 18 months of work within the CCT, in collaboration with local players, we have identified the "daily irritants" that hinder inhabitants and businesses in border areas.

We have obtained the inclusion of a section dedicated to cross-border concerns, of all national territories, in the upcoming so-called "4D" bill [on decentralisation, deconcentration, differentiation and decomplexification] – proposed legislation encouraging the differentiation of territories, in order to remove the legislative constraints that can be eliminated.

It is the first time that a legislative text will address the subject and it is thanks to the contributions of citizens, who live cross-border lives on a daily basis, that we can promote this diversity of territories and show their wealth to the full.

Now is the time to join us in contributing to this project, by sharing the irritants you face every day.
Read the article: A cross-border component in the '4D' bill!
Back to list