News
Editorial by Rémi Bertrand, President of the PAMINA Eurodistrict EGTC
January 2017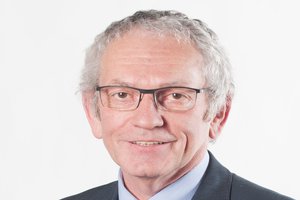 After 30 years of cooperation in the PAMINA area and 14 years operating as a local grouping of cross-border cooperation (LGCC), the member local authorities agreed on the principle of turning it into an EGTC.
The prefectural order of 15 December 2016 established the EGTC, with its headquarters in Lauterbourg, in France. Having been elected the EGTC's first president, I proposed changes to the current form of governance, emphasising the pooling of skills and resources, based on a rebalancing of the French side of the partnership, with groupings of municipalities bordering the German territory becoming members.
Regarding the EGTC more generally, I wish to develop a common and united policy with respect to European issues. I think that by 2020 the European Commission will have to make choices and put forward solutions for cross-border territories.
The main issue regarding cooperation is to ensure successful European integration in the immediate vicinity of national borders, and the EGTC is certainly the tool best-designed to address this challenge.
Achieving this will be a long and hazardous process, but the PAMINA Eurodistrict fully intends to stay the course and to put in place the conditions needed to ensure that all citizens without discrimination have access to training, work, education, transport, housing, community life and leisure activities.
Read the article : "The PAMINA Eurodistrict has become an EGTC"
Back to list