News
Editorial from Michel Delebarre, Former Minister of State, Senator of the North, President of MOT
June 2015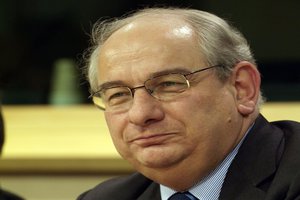 The current territorial reform in France is going to reinforce the role of regional and local players who are better placed to take action at territorial level. France is converging with most of its neighbours, which should facilitate cross-border cooperation.
Today I want to send a positive message on the undertaking of the reforms: the Law will bring clarification between the regional, departmental and intercommunal competences. We should dispel fears and perceive the opportunities. If the will is there, everything is possible, including at a cross-border level!
Cross-border cooperation, and consequently the activity of the MOT, are part of the solution, not the problem!
I am happy to continue for the coming three years my presidency of this public instrument of support for cross-border cooperation actors. Today we are taking a major step forward in our development and we need everyone's contributions: from the network, through the membership fees, but also from the national partners, with continuing support from the state and from the Caisse des Dépôts. Other funding will supplement these arrangements: European programmes, specific commissions from cross-border actors, etc.
All these levers are to be operated simultaneously: that will ensure that the efforts made by everyone remain reasonable, and that the present balance between the various tasks of the MOT is maintained. With the new statutes and the three-year programme approved at the MOT general assembly on 18 June 2015 in Chamonix, we have a roadmap for 2015-2017. It's up to all of us to follow it!
Read the article on the MOT annual conference.
Back to list