News
Editorial by Frédérique Bonnard-Le Floc'h, the Finistère Department Councillor in charge of higher education, research and European affairs
March 2021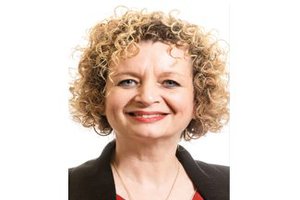 "The border is much more than a barrier – our sea is the Channel and the Atlantic"
For us, the sea is a purveyor of history and the future. The famous "Johnnies" – those travelling onion sellers who made the journey between Roscoff and Plymouth – embody the beginning of the development of the maritime trade.

Later on, the founding of the company Brittany Ferries is a strong and concrete illustration of our desire to be in contact with one another. In normal times, 80% of Brittany Ferries passengers are British and 6,000 lorries cross between Roscoff and Plymouth every year. Another strong marker of these links is fishing, since 25% of France's catch of fresh fish comes from the Bigouden Country.

Our relationships with our neighbours have built up over our long history through concrete initiatives that have established the habit of cooperating and working together. We have thus developed strong partnerships of which we are very proud, with Cornwall County Council over the past 30 years, and more recently with Alto Minho, in both cases represented in human terms by the presence of International Business Volunteers.

Every year, we see cooperation success stories, like in September 2019, with the success of the SANA project, the first European disability sports event aimed at making outdoor water and land-based sports accessible to all. Brexit is an economic and human catastrophe for our territory, where, in some rural districts 15% of the population is British! In this new post-Brexit era, we are working with our neighbours to ensure that our shared territorial reality continues and is recognised.
Read the article: Cooperation between the Finistère Department and Cornwall County Council: Climate change doesn't care about borders and calls for greater solidarity
Back to list