News
François Bausch, Minister for Sustainable Development and Infrastructure, Grand Duchy of Luxembourg
December 2015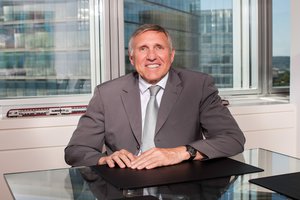 Luxembourg's presidency of the EU Council has given high priority to cross-border cooperation.
In the area of territorial cohesion, we have worked on the different tools available and needed to improve cohesion.
Starting from the observation that there is often a cohesion deficit in border regions and that there are many legal and regulatory obstacles to the implementation of cross-border projects and strategies, the presidency initiated the political discussion on a legal tool that would give border regions the legal and regulatory provisions identified as necessary by the players on the ground, then validated by central governments.
Regarding the general topic of small and medium-sized cities and urban areas promoted by the Italian-Latvian-Luxembourg trio of presidencies, it focused on cross-border networks of cities.
The conference that marked the 25th anniversary of the Interreg programmes addressed the intangible conditions needed for effective cooperation.
For the first time, a General Affairs Council devoted to cohesion policy adopted "Council conclusions" relating to European cross-border cooperation.
Moreover, at the instigation of the Luxembourg presidency, the Committee of the Regions adopted an opinion on the development of cross-border cooperation; and two sessions of the Open Days were devoted to the legal instrument proposed and to networks of cross-border urban areas respectively.
Finally, the Luxembourg presidency discussed and had approved by the EU Council the macro-regional strategy for the Alps.
The Grand Duchy thereby demonstrated its commitment to territorial cooperation, placed at the forefront of European integration!
Read the article: "The conclusions of Luxembourg's presidency in the area of cross-border cooperation"
Back to list