News
Editorial of Christian Estrosi, Mayor of Nice, President of the Nice-Côte d'Azur Metropolis and President Delegate of the Provence-Alpes-Côte d'Azur Region
May 2018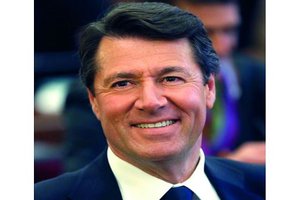 Since 2012, the Nice-Côte d'Azur Metropolis has been part of the MOT's network, which allows it to position itself at the heart of cross-border cooperation issues, by developing its links not only with its direct neighbours, Italy and the Principality of Monaco, but also with other European cross-border players.
Being a member of the MOT gives the Nice-Côte d'Azur Metropolis greater visibility for its actions and cross-border projects. Similarly, being a member enables it to find out about the good practices and initiatives implemented by other cross-border territories along France's borders.
Continuing its participation within the MOT's network to promote territorial cohesion and cross-border cooperation in Europe, the Nice-Côte d'Azur Metropolis is delighted to be hosting the members of the network on 22-23 May 2018 in Nice, for its General Assembly.
Cross-border cooperation will be the theme of the year in 2018 in Nice since, as well as hosting the MOT's General Assembly, the Metropolis will this year draw up, with the MOT's assistance, its Cross-Border Cooperation Plan in accordance with the MAPTAM Act (on the modernisation of territorial public action and strengthening of metropolises).
With all of these actions and the cross-border projects we are implementing, we wish to be standard-bearers for cross-border cooperation at the service of humanity and greater territorial solidarity.
Read the article: Nice takes action for cross-border cooperation projects
Back to list