News
Editorial of Christian Dupessey, new President of the MOT, Mayor of Annemasse and First Vice-President of Annemasse Agglo
September 2020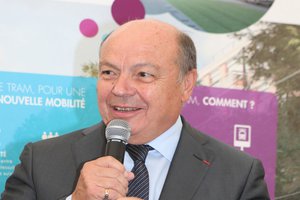 The MOT's 23rd general assembly, held in Colmar, was an opportunity for rich discussions between representatives of territories that are sometimes very different and yet so similar in terms of their cross-border specificities. You have done me the honour of electing me as the MOT's President and I am conscious of the responsibility this represents.
The border location of our territories is an asset and a source of opportunity, but they also have to deal with the limitations that a border can impose. Major challenges lie ahead and recent events have reminded us of these.
The global health crisis we are going through has highlighted the specific issues faced by our cross-border regions. We never could have imagined seeing such drastic closures of the borders. And yet it happened. This caused real disruption for our populations – because the borders in most of our territories have little meaning given how fully integrated the cross-border areas are in daily life. The economic impacts were obviously great for cross-border workers and economic players, but not only for them. Families and lives were quite simply cut in two for several months, and that should give us pause for thought. How can we ensure that the specificities of cross-border territories are taken into account concretely, legally and in terms of regulation?
This is a major challenge that we need to address together in the coming months, and it is the purpose of the MOT's proposal to European and national institutions: to set up a European Cross-Border Citizens' Alliance in order to put cross-border territories back at the heart of Europe's concerns. It is together, by sharing our experiences and speaking with one voice, that we will succeed in having our specificities recognised. I am committed to actively ensuring that this voice is heard loud and clear, and I look forward to seeing you on 9-10 November at the MOT's first Borders Forum.


Read the article: General assembly in Colmar - The MOT network's initial assessment of the crisis in cross-border territories: "Never again!"

Back to list