News
Editorial from Anne Sander, Member of the European Parliament, Vice-President of the MOT
March 2016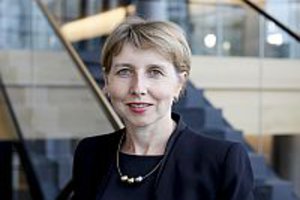 Over the past few months, the European Union has seen more and more border controls put in place within the Schengen Area. Two main reasons are put forward to justify them: fear of terrorism and the need to combat illegal immigration.
Indeed, in 2015 Frontex counted 1.8 million illegal crossings of the EU's external borders. With the majority of Member States refusing to take in more illegal migrants, border controls have been reinstated and free movement within the Schengen Area is under threat.
However, the return of these borders has a cost: €470 billion over 10 years according to the experts invited to the last meeting of the working group on cross-border cooperation, which was organised to discuss this topic at the European Parliament on 25 February. Over the short term, it is cross-border working, tourism and the transportation of goods that appear to be most seriously impacted.
These controls also risk weakening the links patiently built up in border territories with financial support from Interreg European funding and assistance from the Mission Opérationnelle Transfrontalière.
The objective is not to place economic benefits and security measures in opposition to another: protecting our fellow citizens and ensuring their safety is an absolute priority. However, we should do everything possible to restore the spirit of Schengen: we should help the countries on Europe's external borders to channel the flow of migrants and ensure better cooperation between countries in order to deal with requests for asylum and maintain open borders within Europe.

Read the article "Reform Schengen: what impacts for border areas?"
Back to list