News
Cross-border economic development in Ireland
February 2014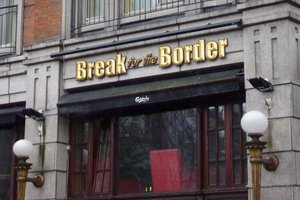 On 30-31 January 2014 in Cavan (Republic of Ireland), a conference was held entitled "Cross-Border Economic Development and the Border Development Zone (BDZ) Concept", which was jointly organised by the Centre for Cross-Border Studies (CCBS) and the International Centre for Local and Regional Development (ICLRD).
With the point of departure being that the border effect is too pronounced in Ireland (the border regions in both countries are peripheral and are less dynamic than more central regions), the aim was to propose solutions to offset the negative impact of the border in economic development: fragmentation of markets, reduced economic interaction and lost development opportunities. The concept of a "border development zone" comprises three components: a territorial one (thinking about the best possible structure depending on the territorial configuration); a sectoral one (actions mentioned with respect to cross-sectoral support for SMEs, but also concerning tourism and leisure, agriculture, fisheries and agri-food, and renewable energies); and an institutional one (organisation of governance and strategic reflection on cross-border support for economic players). The issues are common to many borders: support and involvement of border region SMEs, understanding the legal framework on the other side of the border, the difficulties involved in setting up a common governance structure, and coherence with Interreg V.
The MOT, which attended the conference, is in 2014 embarking on a similar process of looking at this topic of cross-border economic development along France's borders, and organises a conference on this topic on 15th April in Paris.
Back to list