News
Statements by French Prime Minister Edouard Philippe on 'France Television', March 17, 2020
March 2020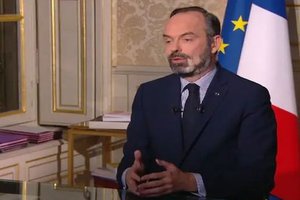 "Regarding the question of borders, the President of the Republic has made great efforts with all the Member States of the European Union to reach a common position."
"As long as we are in a lockdown situation, it makes sense to do health checks at the borders."
"Closing the borders completely also makes it more difficult to get the raw materials and products we need into the country. It also makes border work more complicated, though it is essential for those who work and for the receiving country. There are a lot of French people employed on the other side of the border, in Luxembourg, Germany, Switzerland, Italy, Spain".
"The right response to this epidemic lies both in national measures, but obviously also in European cooperation and coordination."
Back to list