News
Cooperation in the field of renewable energy and climate change adaptation
February 2017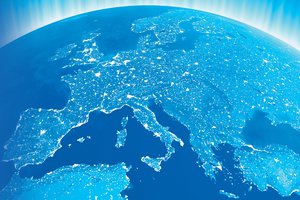 In September 2016, with the Heinrich Böll Foundation and the World Future Council, the MOT took part in a study tour from Copenhagen to Brussels, via Germany and the Netherlands.
The goal: to study cross-border, transnational and interregional projects contributing to Europe's energy transition.
Certain cross-border projects demonstrate high added value:
The FURGY Clean Innovation cross-border cluster helps businesses in the clean energy sector on the Germany-Denmark border in developing innovation, by promoting exchanges of experience, technology transfer, development of partnerships.
The SEREH project is working towards setting up a cross-border smart grid between the German town of Haren (which produces four times its own energy consumption thanks to renewables) and the Dutch industrial centre of Emmen, in order to create a local energy loop.
The report as well as a short film present the conclusions of this tour and the political recommendations for facilitating regional cooperation, a driving force in European energy and climate ambitions:
Presentation of the tour and film (6 min)
Study tour report "Enhancing Regional Renewables Cooperation in the EU"

------------------------------------
"Cross-border cooperation and climate change adaptation", in France
The French Ministry for the Environment, Energy, and the Sea has launched a consultation of players for the elaboration of the new "National Climate Change Adaptation Plan". Following the evaluation of the General Commissariat for Sustainable Development, thematic working groups are together developing recommendations for spring 2017.
The MOT participates in the group "Action Internationale", for which cross-border cooperation is an important focus. It has brought its contribution in the form of a memo on the challenges of climate change adaptation in a cross-border context, and has made recommendations.
Consult the MOT's memo on "Cross-border Cooperation and Climate Change Adaptation" [FR]
Back to list