News
Contribution from the MOT - Towards a coordination mechanism on the Franco-Italian-Monaco border?
June 2020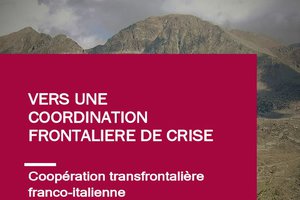 The MOT has contributed to the production of a report together with Professor Philippe Weckel and Robert Botteghi, within the framework of the territorial diplomacy (DITER) programme, of the University of the Côte d'Azur.
It is the fruit of an action-research project in partnership with and funded by the Sud Region and the Nice-Côte d'Azur Metropolis, in collaboration with the Martinique CNFPT, the Tuscany Region, the municipality of Breil-sur-Roya, the Corsica territorial authority and the Agency for Sustainable Mediterranean City and Territories (AVITEM).
Back to list