News
Public consultation on the EU's Macro-Regional Strategy for the Alpine Region
September 2014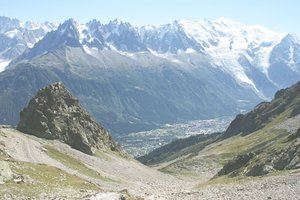 Commission launches public consultation on the EU's latest Macro-Regional Strategy for the Alpine Region.
The European Commission has today launched a public consultation on the latest of a series of EU Macro-Regional Strategies, set to take shape in 2015. The EU Strategy for the Alpine Region (EUSALP) covers some 70 million people in 7 countries – 5 of them EU Member States (Austria, France, Germany, Italy and Slovenia) and 2 non-EU countries (Liechtenstein and Switzerland), all-in-all covering some 48 regions.

The call for submissions aims to tap into the opinions of relevant stakeholders and to gather their ideas in order to ensure that the Strategy is realistic in its starting point, appropriate in its objectives and responsive to the real needs of inhabitants of the Region.

The Strategy will build upon three key areas for action:
1. To improve the competitiveness, prosperity and cohesion of the Alpine Region;
2. To ensure accessibility and connectivity for all the inhabitants of the Alpine Region;
3. To make the Alpine Region environmentally sustainable and attractive.
The Consultation is online and open for submissions until 15 October 2014.
Back to list