News
Welcome to the new MOT website!
Novembre 2013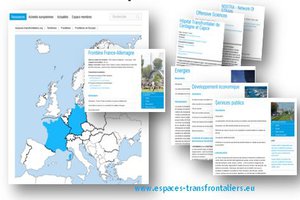 The Mission Opérationnelle Transfrontalière and its president Michel Delebarre invite you to discover the new version of the MOT website: a unique resource centre for cross-border cooperation in Europe!
With a new layout, simplified structure and updated and expanded content, the site presents the MOT's activities and makes available a unique resource centre on cross-border cooperation : borders, territories, topics, projects, maps… multiple entry-points for the pooling of territories' experiences.
As the MOT's president, Michel Delebarre, emphasises: "This new website is intended to be a tool in the service of cross-border territories. The site must belong to those involved in cross-border cooperation, and we therefore invite you to contribute, and enrich it with your cross-border experiences and projects!".
Five main sections make up the new MOT website:
News:

Keep track of news and events concerning cross-border cooperation.
About the MOT:

Get to know the organisation and the network, explore the MOT's work, partners, seminars, etc.
European Activities:

Find the MOT's position papers and European projects, as well as networks such as the CECICN and the Budapest Platform.
Resource Centre:

175 presentations of borders and territories, 27 analyses of cross-border cooperation topics, a database of 450 cross-border projects, a collection of 130 maps illustrating the reality of cooperation on French borders, information on European programmes and the 2014-2020 programming period, etc.
The Members' Area

(available in French only):
- an updated legal database (the legal framework for cooperation on each French border, factsheets on legal instruments, legal texts…).
- an exceptional press article database: All press articles on cross-border cooperation on French borders have been archived since 2009. The search engine enables searching by topic, border and territory.
Back to list