News
B-solutions initiative: the 4th call is open
January 2021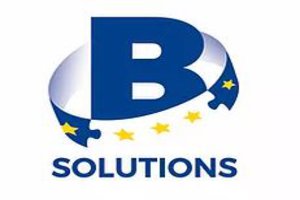 On behalf of the European Commission' s DG REGIO, the Association of European Border Regions (AEBR) has opened the fourth call for proposals in the framework of the b-solutions initiative. Applications can be submitted until the 11th of March 2021.
Thanks to b-solutions, public bodies and cross-border structures are given one more (and last) opportunity to receive direct and specialized legal support in order to find solutions to the legal and administrative obstacles that hinder cooperation with their neighbors at EU internal land borders, including EFTA and the UK.
The call for proposals, its related guidelines and a document with frequently asked questions are available here: https://www.b-solutionsproject.com/call-for-proposals

Furthermore, the b-solutions' team is organizing online two info-sessions with the aim to reply to possible questions on the initiative and provide guidance throughout the application process. The sessions will be held in English and will take place on:
- Tuesday, 2nd of February at 12:00 CET;
- Thursday, 18th of February at 12:00 CET.
To register: click here.
Back to list